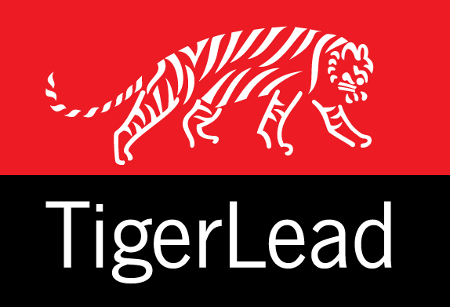 TigerLead combines High Quality Home Buyer and Home Seller Lead Generation, with a sophisticated Lead Management Platform that helps agents and teams cultivate, manage, and close their leads. TigerLead is designed to produce a high volume of seller and buyer leads from search engine sites such as Google Yahoo and Bing.
TigerLead earns long-term relationships with our clients by providing unmatched business opportunity and VIP service. We seek out Realtors committed to dominating their markets through online lead generation. The high demand for TigerLead's industry-leading products means that our territories do sell out.

The TigerLead Movement
TigerLead works with hundreds of real estate professionals throughout the United States and Canada. We are experts in managing IDX data feeds, and our lead generation capabilities and lead management tools can accommodate the needs of virtually any brokerage, team, or agent. TigerLead territories are currently available in all 50 states and in the 10 Canadian provinces. TigerLead is also working with select clients to test our approach internationally.
TigerLead territories frequently sell out, so please do not hesitate to contact us today.
Client Testimonials
"Thank You TigerLead! Last year, 68% of my closings came from your system. My Team has continued to grow with increased sales each year since we started. So, please know there are no words to express my deepest gratitude for your system and you're actually fun to do business with! Great system that produces great results."
- Renee Butler, Brokers Realty of CFI, Lakeland, FL
"In my opinion, TigerLead Solutions is the best lead generation system for real estate agents in the world. I have tracked the actual financial results for my Realtor clients for more than 2 years and returns of 5 to 10 times the investment are rather common."
- Bob Bohlen, Broker and Real Estate Coach, Andover, MA
"Hi Tigers, just wanted to let you know that purchasing the TigerLead license was the best business decision I have made in years. My company has generated over $14 million in sales our first year with Tiger!" I could not imagine operating my company without TigerLead.
- Jane Ford, Outer Banks Realty Group, Outer Banks, NC
"Your Tiger System is Flat-Out Awesome! Currently I'm ranked 5th in a city of over 2000 agents. I could possibly be in the top 3 by the end of month. This would not be possible without your awesome system. Thanks guys!"
- Deuce Kirk, RE/MAX Creative Realty, Lexington, KY
"Tiger has had a massive impact on my business, lead generation, and overall company growth. I cannot imagine my career without it!"
- Ashton Gustafson, Realtor Mag "30 under 30", Wichita Falls, TX
"I am a big fan of TigerLead. I had a 650% return on my investment in my first six months and it's helped me have a record month with 11 sales this month alone!"
- Matt Curtis Real Estate, Inc., Huntsville, AL